So , my husband, (aka the PE coach) has decided that 4 of our 5 children will participate in the city soccer league. This is our 3rd year playing soccer in the city league. So here are some things that I do to prepare our family for the next sport's season.
Prepare for Sports Season's Extra Equipment Expenses
Look folks, kids do not co-operate every year they outgrow their clothing and shoes!  You will want to check on this early because it you have a lot of kids you may be able to shift gear around and can avoid having to buy anything.
cleats/footwear
protective gear (shin guards, pads, cup etc…)
Random Sports related clothing such as socks or shorts or practice pants etc…
For us this can cost us from $20-30 new which this year would be a total of $80-120, that is not chump change!
 Buying Used for Sport's Seasons
First I get out all of the stuff we cannot use that year and I try to sell on a Facebook Mom's Buy Sell Group.  Then I start scouring the buy sell lists for what I need. I post my need on my personal Facebook wall and I post what I am selling and what I am looking for on the local homeschoolers buy/sell loop & Mom Groups.  You just never know what someone is about to get rid of or wants to sell.
Prepare for Sports Season's  Pictures
They will take pictures you need to decide if you are going to buy them and if so you should budget for them. They cost us about $17-22 per kid so this year it will be $68-88 for everyone to get a picture. Also you'll want to get it on your calendar as soon as possible so you can get hair cuts and they look their best before you fork over the big bucks! Don't forget you don't have to buy pictures you can always snap a few with your camera or phone before or after a game.
Prepare for Sports Season's  Dinners
Don't fall into the fast food trap… you'll need a menu plan that takes into account how tired you are going to be after you've spent all day cheering for your little sports stars. I find it's best for me to use a crock pot or frozen meal on days I'm going to be in the Texas heat from 8-1…just sayin'.
Prepare a for Sport's Season with a Sport's Bag & cooler
I keep the following items in my sports bag you may need to keep other things in your sports bag according to your family.
Emergency Asthma Inhaler
Sunscreen
blanket
coloring books
non-perishable snacks
water
tea/soda/gatorade
Prepare your vehicle for Sports Seasons Comfort
We keep the following items in our car at all times during a sports season so I never have to wonder if I am prepared: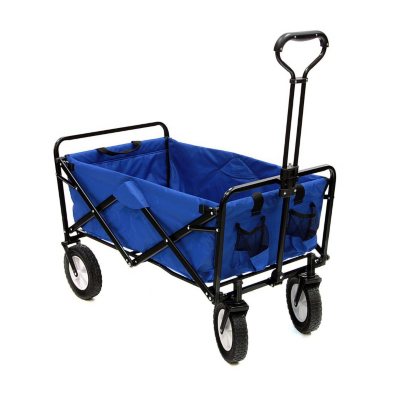 Our Folding chairs
Our Folding Wagon
Umbrellas
A Pack of Water & a Pack of Gatorade (my car& the husbands car) – You can pay a lot of money for drinks at the closest gas station if your kiddo forgets their water bottle or they run out of water during practice or a game.
Enough drinks & snacks to cover our turn to bring them for all the kids. Yep, I'll have like 40+ juices & non-perishable snacks in the back of my car so I DO NOT HAVE TO THINK ABOUT IT! 
We always have a first aid kit in our car.
Other Prepared Sports Moms Speak
So y'all prepare for your children's sports seasons? What else do you do to make the weeks flow more smoothly?
Other Frugal Living Posts of interest:
<
Save money, time and get it done, go ahead and subscribe!
  Often my posts contain affiliate links. Affiliate link purchases help us to pay for this blog and for our curriculum. Thank you for using them when you are able.
Kyle is a full time frugal wife of Wayneand Mama to 5 adorable children: Peyton (15), Parker (10),Pearson (8), Parson (3) & Providence (3). My hope is to present families with an attainable simplified model of classical education with a Charlotte Mason twist.She likes listening to audio books, watching the kids play sports or piano & doing anything with my husband! She likes to do all of that while having a cup of coffee! You can find her blogging on a regular basis here at Aspired Living, The Curriculum Choice & Womanhood with Purpose.
Latest posts by Aspired Living (see all)